Vintage Japanese Wood Stamp Tokyo Kabuki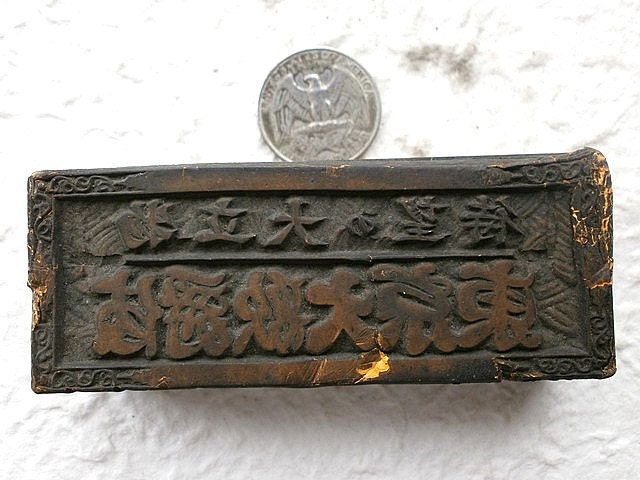 This vintage Japanese wood stamp is from the "昭和" "showa period" . The "showa" period is from 1926-1989 but these are at least 30 years old. There are 待望 taibou = wait eagerly for / looking forward to, の no = ~'s and 大立物 = great figure. 東京 = tokyo, 大歌舞伎 ookabuki / 大dai = big and 歌舞伎 = kabuki play (classical Japanese dance-drama).

http://en.wikipedia.org/wiki/Kabuki

It measures 3.3cm x 9cm x 2.3cm thick.
http://www.etsy.com/listing/96522781/vintage-japanese-wood-stamp-to...

**********************************************************
Our Etsy Stores:

Supplies FromJapanWithLove.etsy.com
Deco Sweet Supplies DecoSweets.etsy.com
Handmade SouZouCreations.etsy.com
Vintage VintageFromJapan.etsy.com

We will combine shipping if you buy from any of our stores.
Have any questions? Contact the shop owner.